Why do schools matter?
A quality education is important for each child's future success. The school a child attends impacts their social, emotional, mental, physical and cognitive development. A high-quality school prepares the child for life, not just for testing. Attending a high-quality school will provide your child with opportunities, resources and the environment to succeed.
Hazar Imam has said that the purpose of education is to learn about and understand Allah's creations, to serve our communities, and to collaborate with others in the sharing of knowledge for human development.
…You can have nothing in your pocket, and only the clothes and the shoes you wear, but if you have a well educated mind, you will be able to seize the opportunities life offers you…

– His Highness the Aga Khan
The Peterson Lecture
Atlanta, Georgia | April 18, 2008
Why do neighborhoods matter?
A great neighborhood will often have strong role models. If our children grow up around great role models, their ambitions for their future can change in a positive way A great neighborhood will also be safe and nurturing. It makes sense that our environment affects our quality of life from an early age – why else would Hazar Imam invest so much in developing beautiful parks and making improvements to the built environment around us!
School Quality Matters Info Session
https://akebsw.org/wp-content/uploads/2023/04/School-Quality-Matters-Info-session.pptx-1.pdf
How do I research high-quality schools for my child?
Research schools online to ensure they meet AKEB standards on both rating websites:

Niche.com (look for schools rated A- or higher)
Greatschools.org (look for schools rated 8/10 or higher)

Visit the schools!
Talk to other parents about their child's school experiences
How to check for school ranking on Greatschools.org?
Video tutorial on how to use Greatschools.org: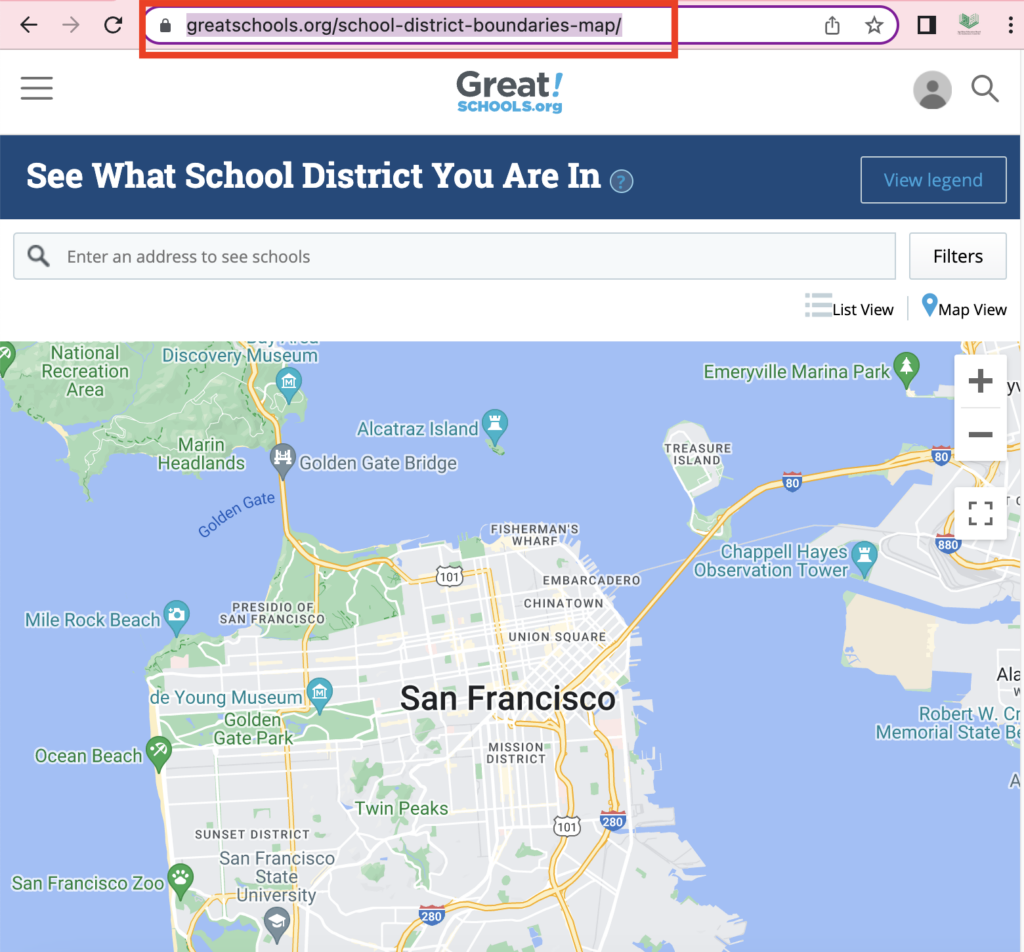 Step 2: Enter your address in the search bar. This will show all the schools in your area.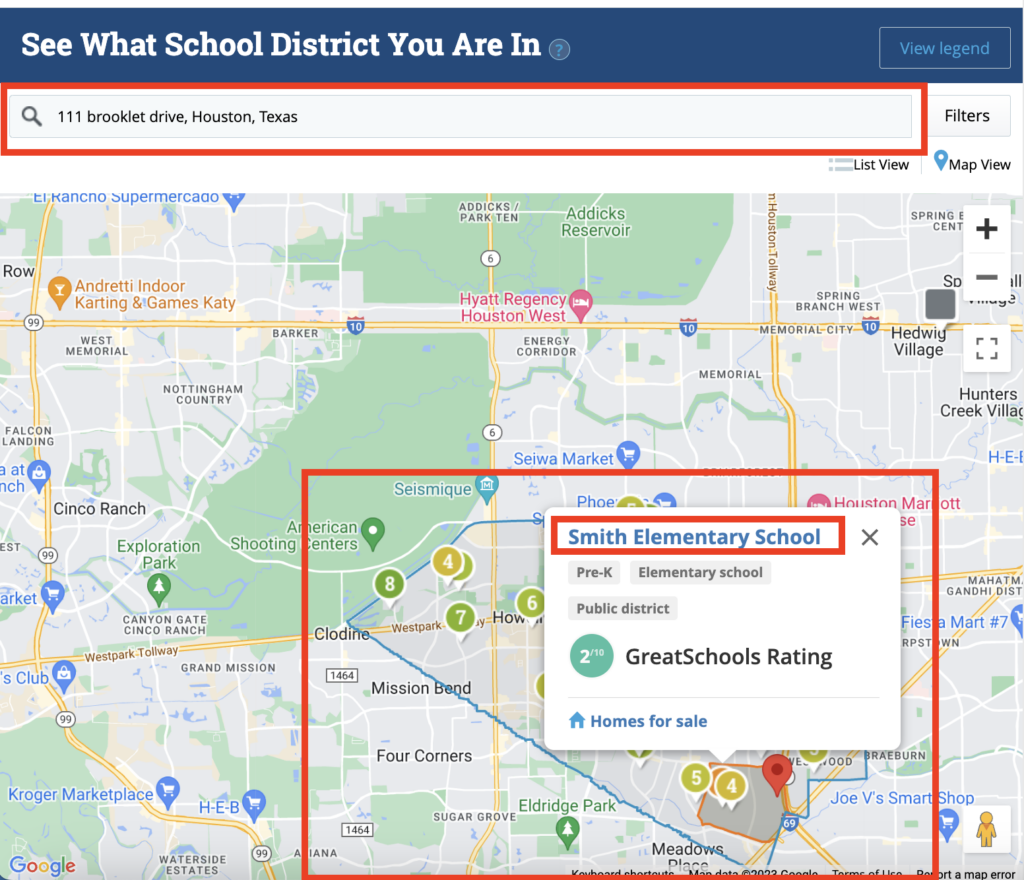 Step 3: Click on the school name link. This will take you to the page with that school's ranking details. Anything below 7/10 on Greatschools.org is a cause for concern. School rankings change, so check often. The date of the last update is included on the bottom right corner of the ranking box.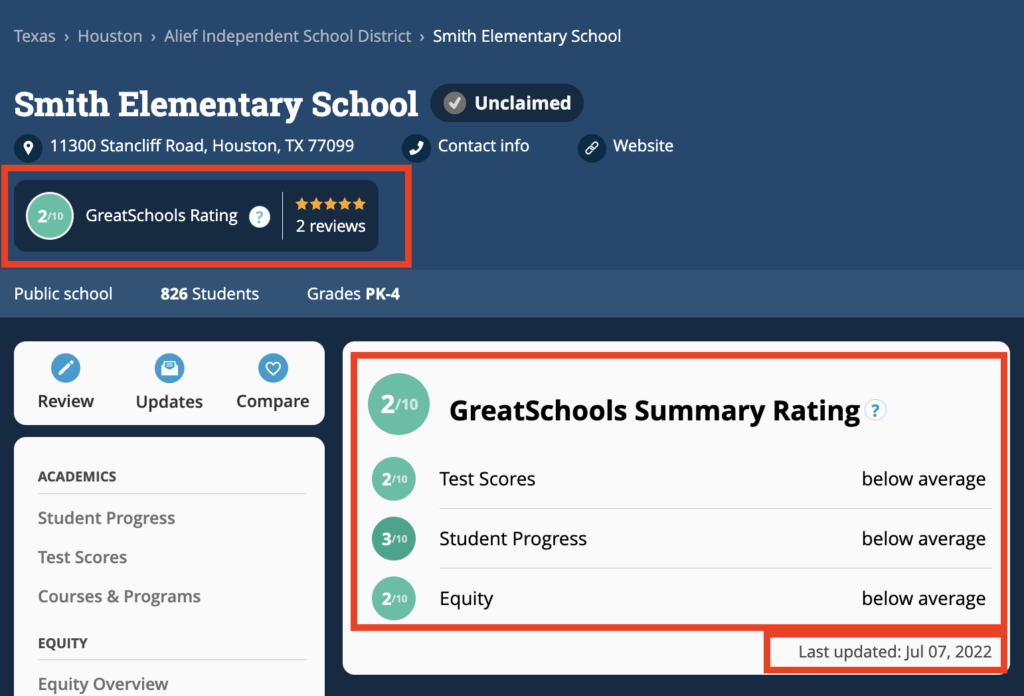 How do I begin the relocation process?
If your family has decided that you are interested in relocating, contact ACCESS at 844-55-ACCESS (‭1-844-552-2237‬). ACCESS will guide you through the relocation process.
Charter School Applications
Parents are encouraged to research each individual school: not all schools in the same charter network are ranked the same. For example, one KIPP school rating can be very different from another KIPP school rating.  For assistance in finding the closest charter school to your home, visit: https://www.greatschools.org/. You can follow the same step by step process as mentioned above. Before you begin your search, just check mark the "Charter" box as the school type.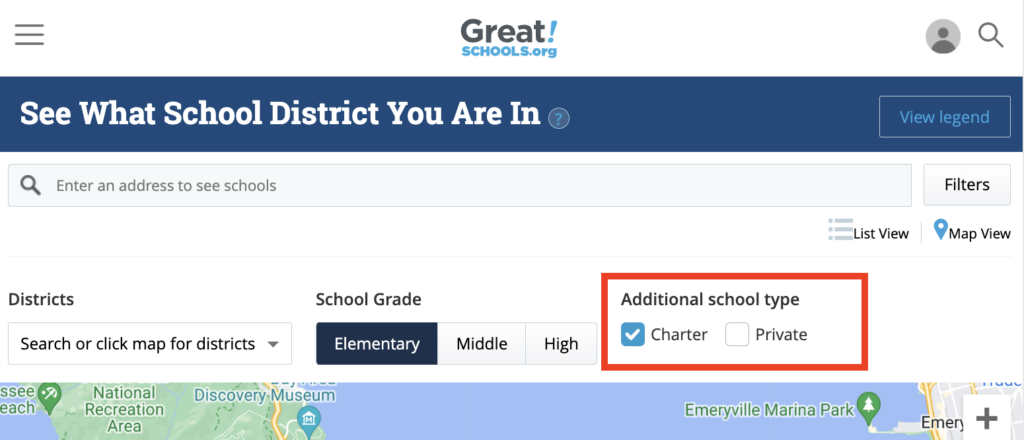 Students entering Kindergarten: Your best chance of acceptance is in the first year of public schooling.  All qualified Pre-KG parents are encouraged to apply! You can withdraw your application if you change your mind, but you cannot apply after the deadline has passed.

Application deadlines for most are during the month February.
Harmony Public Schools
Apply at: https://tinyurl.com/Harmonyschools
KIPP Texas Public Schools
Apply at: https://apply.harmonytx.org
Other charter schools near Headquarters Jamatkhana:
Call ACCESS [844-55-ACCESS (2237)] for help & assistance with the applications.
#AKEBSWSchoolQuality
Need Assistance? E-mail us help@akebsw.org